How To Tackle Pre-Exam Stress LIKE A BOSS
You arrive at the sports hall 15 minutes early. After checking, and re-checking, that your pen works by scribbling on the back of your hand, the invigilator calls you in. As you take your seat, you feel a bead of sweat trace a line from your temple to the edge of your jaw. It is an unseasonably hot day. At that moment, a voice declares 'you may begin'. You open the exam booklet, where you're met with the first question. You know the letters on the paper but the language doesn't make sense. It's GCSE English, but it may as well be a Russian roadmap. Your chest feels like a little locked box as you search for an answer you don't have.
Perhaps if you hadn't spent the whole of Easter + summer playing FIFA and saying 'I'll cram the night before lol' you wouldn't feel as helpless as you do now. Maybe if you could go back and revise for more than 14 minutes you wouldn't be convinced that your life was going to end in the plastic chair where you currently sit. Well, luckily it's not too late, because it's not even Easter and that was just the opening paragraph of this article, which aims to help you get through this tricky pre-exam period and emerge at the end with a happy result.
So buckle up, because this is the Ummahsonic guide to relieving exam pressure and crushing your GCSEs, AS-Levels, A-Levels or whatever-exams this summer.
Be Organised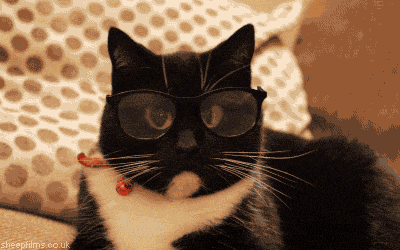 If you're feeling stressed about exams, remember this: you are not alone. According to Childline, young people seeking advice over exam stress has increased by 200% in recent years. That's a pretty scary figure, but it shows exam anxiety is totally normal. Plus, it means mental health charities like Mind are offering sound advice on combatting these worries. One thing they recommend over anything is preparation.
To begin, check your exam schedule. It's best to revise in the order you'll be examined. There's no point brushing up on trigonometry now if your maths exam isn't until June.
On top of this, make sure you know how you're going to be examined. Can you take in a calculator? Are you allowed your copy of Macbeth? Will you still pass if you panic and skip the country instead? Lol/jk of course you won't.
After this, create a plan.
Make a Revision Timetable
One surefire way to combat pre-exam stress is to revise properly. This doesn't mean cramming until you pass-out from Red Bull-induced heart palpitations, but revising consistently in the weeks prior to exams. Soooooooo…
Dedicate a period of the day to revision. Maybe it's an hour in the morning, maybe in the afternoon. Perhaps you prefer to do it in 20 minute bursts. Either way, make sure you do it. If you're in the middle of the holidays, we'd recommended getting revision done in the morning, then the rest of the day is yours.
Keep the mind limber. Revision should be active, not like 'jogging and reciting timetables' active, but revise in way where you take notes, write stuff down, test yourself. If you just read stuff quietly you'll be checking Snapchat within four seconds.
Oh yeah, put your phone in a drawer while you're revising.
Feeling Stressed? RELAX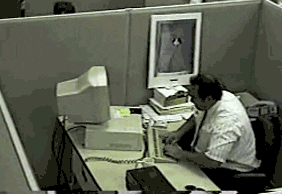 Even if you're sticking to a timetable, things can start to feel insurmountable if you've been revising for five days on the trot. So take breaks.
Go for a walk, play football, do cartwheels; we don't care, just get outside.
Eat well. If you load your body with garbage you're going to feel like it too. You don't have to drink kale smoothies, but try to up the vitamins.
Sleep properly. One of the best ways to combat stress is a consistent sleeping routine. If you regularly stay up until 3am playing CoD with 12-year-old Americans over Xbox Live then maybe you should pack it in for a month or two. Getting a solid eight hours will do wonders for your mood and stress levels.
See friends. You can compare revision notes, or better yet, not talk about revision at all.
One Last Thing…
Despite what your teachers and parents may say, exams are not the most important thing you will ever do in your entire life. Although it can sometimes feel like it might, the earth will not stop rotating on its axis because you couldn't remember how many degrees there are in an isosceles triangle.
Your exams will not define you. Whatever success you achieve in the future will, for the most part, not be down to the grades you got in school, but because of your willingness to be a determined, resourceful and likeable human being.
Having said that, exams are one of the many little things in life that will help you get ahead if you approach them with a good attitude. So don't let stress get the better of you. Be organised, be prepared, keep things in perspective, and when you come to sit your first exam in that sports hall (or wherever), you will know exactly what to do.
Still feel stressed? Then head to Student Minds to find further support.