How to Handle the Struggles We all Experience During Ramadan
Ramadan Mubarak everyone! If you're currently reading this because you don't have the energy to concentrate on school, work, conversations, life, then there's a high chance that you're fasting at this very moment.
We know it's tough. But we also know you know why you're doing it. Still, that doesn't mean we can't take a look at the #struggle together. So listen up, because we've got a few tricks and tips to help you through the toughest parts of Ramadan.
Starting with an obvious one.
Insatiable Hunger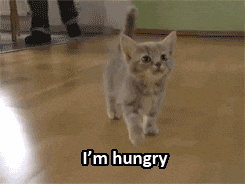 The first week of Ramadan is often the toughest, as your body slowly adjusts to 18 hours or so of fasting per day. The hollow void in your shrunken stomach begs to be filled, but there is nothing you can do until sundown. It's 4pm. You last ate at 3am. Will you make it? The answer is yes. While you may feel hungrier than a polar bear fresh out of hibernation, we all know you can make it to Iftar when you consider all the food and blessings that await you there.
Soon one day becomes two, then two becomes seven. And it always gets easier after the first week.
Constant Thirst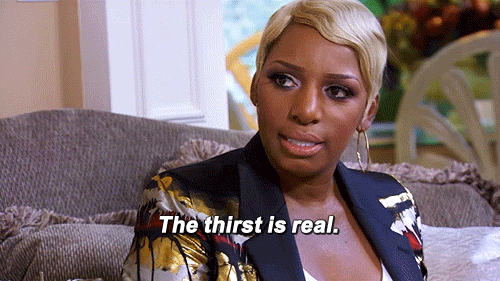 One of the hardest aspects of fasting is not being able to drink water. However, an even harder part of fasting is non-Muslim people peppering you with variations on the question: 'What!? You can't even drink water?'
When your mouth feels like it's been crop-dusted by grains of sand, explaining the intricacies of fasting to well-meaning pals can get pretty tiring. During these excruciating interactions, just remember that there are people who rarely ever have access to clean water.
Feeling Tired. All the Time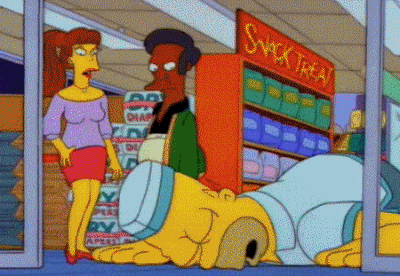 A lack of food and water will make you feel very tired, possibly at times when tiredness is a massive inconvenience. Our advice? Sleep. Sleep whenever you have a chance.
What? What else did you think we'd say?
The Daily Grind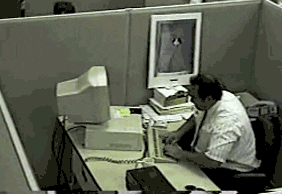 As it's 2017, we hope your place of work is ready and willing to make adjustments for employees observing Ramadan. Yet even if they do, punching in for a shift can still be a real struggle. So go easy. Only take on tasks you feel comfortable doing and remember this: unless you work with heavy machinery/in a medical field the world is not going to end if you underperform.
And if you do work with heavy machinery/in a medical field, then we really hope your employer has made adjustments for Ramadan.
School/University Days
If you go to school/university with a lot of non-Muslims, you're probably going to be asked a few (read: more than a few) questions about Ramadan. Our advice? Answer them as best you can. While some inquiries might seem a little odd, your classmates mostly mean well and want to know about your faith. Speaking of which…
More Questions
We've already mentioned classmate questions and questions about water. The thing is, there's a firm chance you'll be answering some questions. But rather than sticking to the easy 'yes' and 'no' formula, take it as an opportunity to tell people what Ramadan is really about:
Why are you fasting? Because it allows me to be thankful for what I have.
Is it hard? Yes. But it also brings me closer to God.
What else do you do for Ramadan? Pray, reflect, celebrate with family, and help those who are less fortunate than us. And by the way, we can eat after sundown.
Check out some more questions here.
Don't forget, all the struggles are a small price to pay for a month of blessings.