Lent and Ramadan – More Similar Than You Think?
(Featured image credit: raasiel via Flickr)
 For many people in Britain, Easter is less a religious event and more a chance to see family, eat too much chocolate, take a break from school and, for anyone who works full time, enjoy the thrills of a four-day mega-weekend.
Yet for the Christians who do recognise its importance, Easter is more than just the period between Good Friday and Easter Sunday. From Ash Wednesday to Easter, a stretch of 40 days, many Christians observe Lent. In fact, we recently learned that some Muslims do too, in a show of solidarity.
Lent reflects the 40 days Jesus was said to have spent fasting in the wilderness, and Christians honour this by abstaining from certain things. Now we're not here to compare religions, but we've noticed that – on a superficial level – Lent and Ramadan share a number of similarities. As Lent comes to an end this week and Ramadan is only a few months away, let's take a look at the qualities these events share. While religions may be different, they often ask similar things of their followers as a way to help them celebrate faith.
Self-Discipline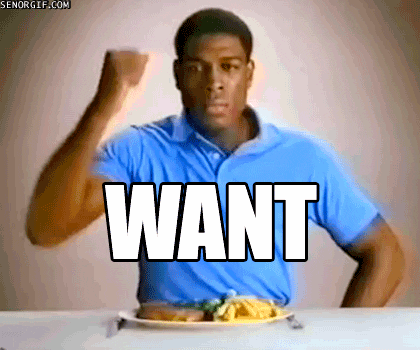 When you think of Ramadan, the first thing to come to mind is probably the fast. It can be pretty tough making it through to that Iftar meal at sundown – especially in the first few days – so a strong degree of self-discipline is needed. Lent doesn't require Christians to fast, although it does ask them to give something up, explaining why you often hear 'I'm giving up chocolate/sugar/alcohol' in the month prior to Easter.
While these two acts of abstinence may not quite be on the same level now, they align more closely when you look at the history of Lent. In the early twentieth century, the Catholic Church asked its followers to fast all through Lent, the exception being Friday and Saturday, when abstaining from meat was still required. Prior to this – and we're going deep here – Christian denominations fasted throughout Lent, only breaking it with a single meal after sundown. This was around the time of Gregory the Great, circa 590-604.
Charity and Reflection
Ramadan asks us to fast so we can reflect on the things we do have. During the period, Muslims all over the world also give to charity as a way to help those less fortunate. In 2016 alone, British Muslims donated approximately £100 million to charity over Ramadan. These gestures allow us to better ourselves, help others and explore the true meaning of faith. While fasting is an aspect of Ramadan, charity and reflection are arguably its main purpose.
The same can be said for Lent. While often associated with 'giving up' something, Christians are also asked to treat it as a period of reflection, prayer and looking out for your neighbour. Charity is also important, with many Christians donating the money saved from ditching a vice for 40 days to a good cause. In fact, one reason why fasting throughout Lent has declined in Catholic communities may be because Pope Paul VI, back in the sixties, suggested substituting it with prayer and works of charity.
Celebrations
During Ramadan, every Muslim looks forward to the Iftar meal that breaks the fast at evening sundown. It's a great celebration, and people of all faiths and backgrounds are encouraged to attend these feasts. Eid marks the end of Ramadan with meals, prayer and, if you're lucky, older relatives might hook you up with some cash.
Lent culminates on Good Friday, but the real feast doesn't happen until Easter Sunday – the day Jesus is believed to have resurrected after his crucifixion on Good Friday. Eid meals can vary between different cultures and families, as can meals on Easter Sunday. But as we all know, Easter gorging has become best associated with chocolate eggs and bunnies.
Both are Tough to Plan for
As Ramadan is based on the lunar Islamic calendar, it's start date shifts by approximately 11 days every year. Lent begins on Ash Wednesday, which occurs 40 days before Easter, meaning anywhere before 4 February and March 10.
In short, both are hard to pin down in the diary.