Halal Nail Polish is now a Thing
Featured image Credit: @muslimgirl.
Grab a chair, because we're about to look back on all the times we've written about nail polish on Ummahsonic: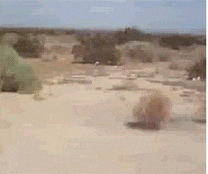 OK, thanks. Anyways, listen up: Halal nail polish is now a thing, and we want you to know about it. The incredibly talented team at Muslim Girl dot com recently teamed up with beauty brand Orly to launch a signature line called Muslim Girl x Orly Halal Paint.
Right now you're probably thinking two things 1) That's great and 2) What makes it halal? Apart from the obvious fact the range doesn't contain any haram products, like alcohol, Halal Paint can also be worn during wudu.
Wudu requires the water used for ablution to touch every part of the body. As normal polish creates a seal when applied to the nail, the water cannot pass through to contact this part of the hand. Halal Paint, however, is porous, so the water will touch the nail even with the polish on. This means women can perform this expression of their faith without having to compromising on their appearance.
The Muslim Girl x Orly range features six limited edition colours, with gloriously titled names like 'What the Fatima?', 'Ig-Noor the Haters', and 'The Perfect Amani-cure'.
Muslim Girl founder Amani Al-Khatahtbeh told Refinery 29 about the range: 'Not only is #HalalPaint legit halal-certified, but it's [also] an answer to a beauty practice that some Muslims have otherwise found to be difficult coupled with their religious practice.'
Yet this is changing, she says, thanks to the growing influence of social media: 'The beauty industry is responding to this, responding to us, and making way for us. It's an important moment to be a part of.'
The makeup industry is often viewed as having – to put this lightly – a narrow interpretation of beauty, so it's great to see a shift into far more inclusive territory. As Amina says, these changes are largely thanks to the sway of social media, where a broader range of platforms (including Muslim Girl and Ummahsonic) are telling companies that they need to adapt to their customers, not the other way around.
As Halal Paint is obviously awesome, it's temporarily sold out. But keep an eye on their website, as the range will return. One last thing.
Shouts to Muslim Girl for this very on point meme: