Traveling with HGAT #1: Halal Girl About Paris
Seeing as y'all loved the previous HGAT guest blogs we had last year about Manchester and London, we thought we'd do you one better and give you a whole series from her! Yes, we know, we are too kind and no we didn't get any free Halal food from it ?.
As we know the cold has got us feeling like we're stuck in 'The Revenant.'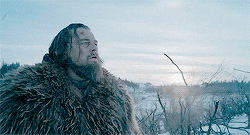 We thought you'd be planning your holidays and what is more important than knowing where you're going to be able to get amazing halal food on holiday?! So, before we go on complaining about the cold weather and the fact that we haven't had a holiday all year, we introduce to you the first part of the 'Travelling with Halal Girl About Town' series, cleverly named 'Halal Girl About Paris.' (see what we did there??).
Halal Girl About Paris
Who here hates cliches? Me! Hence, my reluctance to visit Paris, the city of love (or Louvre as they say). Everyone goes there – be it for their 3 day, 2 month, or 25th wedding anniversary, romantic valentine day date, proposals etc. – everyone but me. This year, however, I was tricked into visiting, and there was no way I could escape! But, it ended up being one of my favourite trips I've had so I just had to share with you my guide to Paris!
Getting There
Paris is perhaps the easiest journey to make – a short 2.5-hour train journey from St Pancras via Eurostar. We got the 16:30 train and arrived in Paris at 8 pm, just in time to squeeze in dinner before passing out.

Image: Gare du Nord
Where to Stay
There really is no ideal place to stay in Paris, as each location is unique. If it is your first time, Champs-Élysées is right in the middle of all the landmarks and shopping too. If you're looking for something more chilled out, La Marais, Saint-Germain-des-Prés, and Bastille are great for avoiding the rush.

Image: Le Metropolitan
What to Do
If it is your first time in Paris, you must see all the popular landmarks, but if you're short for time, I suggest seeing the following:
●      What cheese is to macaroni is what the Eiffel Tower is to Paris. You just have to do it. Come night time, they have a spectacular 5-minute show at the start of every hour.
●      The Louvre is the world's largest art museum and amongst the sea of tourists, you may get a glimpse of the Mona Lisa. There is also an Islamic Art exhibition on the lower ground.
●      Notre Dame Cathedral
●      Arc de Triomphe
●      Catacombs

Image: Louvre Museum

Image: Night Show (Eifel Tower)
Where to Eat
The typical Paris diet consists of cream, butter, cheese, and carbs. This really is my dream city come true!

Image: Carette Breakfast
If you're on the hunt for breakfast places, here are a few options (you MUST get the scrambled eggs/ omelette when in Paris):
●      Buvette
●      Carette – I went for the crispy tartine with fresh butter and strawberry jam. To say that this was the best bread I have ever had would be an understatement.
●      HolyBelly Cafe 19
●      BigLove
●      Muscovado

Image: Nutella Bun from Hure bakery
The best croissants in the world are in Paris and I would happily grab a basket full and picnic in front of the Eiffel tower. You can also expect to find numerous patisseries that are halal friendly (using fish gelatine and no alcohol!). Here are a few that are worth the visit:
●      Yann Couvreur – these are the BEST croissants I have had.
●      Berthillon – Paris' best ice cream.
●      Du Pain et Des Idees – pistachio escargot is a must!
●      L'eclair du Genie – fantastic eclairs with no alcohol and made with fish gelatin.
●      Patisserie du Reves – their fresh madeleines are to die for.

Image: Le1818
Halal Restaurants in Paris
As for the halal (I know you scrolled all the way down for this), you'll be happy to know that there are dozens of halal establishments all across the city and good ones too! Finding halal French restaurants in the UK is next to impossible, and good ones if that. Luckily for you guys, I've done the oh-so-hard work of trying out a couple of places that are well worth the visit.
Le 1818
Le 1818, upon first glance, is an unassuming restaurant. No frills, no fancy cutlery, nada. However, the young chef behind the food is extremely passionate about what he serves to his customers. Sure, some of the dishes are forgettable, but Le1818 really excel with their steaks.
Recommended dishes: Ouef Coccotte (baked eggs with beef bacon) and the Fillet Mignon.
Le Crystal
One of the best halal restaurants I've had the pleasure to dine at, the food at Le Crystal was fantastic. The food is far from molecular gastronomy, but the quality and care that the chef goes above and beyond to deliver is exceptional. Perfect for a date night!
Recommended dishes:  Goat's Cheese Salad and the Ballotine de Volaille (chicken ballotine).
Other halal establishments worth visiting
●      Les Enfant Terribles
●      French Home
●      5th Avenue House of Hot Dogs
●      Dakota
●      Bowdens Delicatessen
As clichéd as Paris is, it really is a special city. There is a certain charm about Paris, a relaxed and beautiful one, that places like London and New York will never have. And considering it is only a short 2-hour train journey away, I'm already planning our next trip out there!
Quick tips for Paris
—> As most cities in Europe, Paris is a place for walking so pack some comfortable shoes!
—> Keep a close eye on your bags and valuables as soon as you leave the Gard Du Nord station as this is a hotspot for pickpockets.
—> Most phone operators have data roaming when in Europe so make the most of your google maps and download the HGAT Paris map on to it.
—> Be sure to make the most of any Eurostar deals you see floating around – you can even catch a train for as little as £29!
—> You MUST eat the croissants out there, it would be a crime to leave Paris without having one.
For more info, you can check out HGAT Guide to Paris and for more halal restaurants in Paris, have a read of Halal Restaurants in Paris.
Make sure to check back next week for Halal Girl About China! See you next time!