All The Foods You Should Be Eating for Exam Success
Over the past couple of weeks, we've been dropping gold nuggets of knowledge that are designed to help you achieve exam success this summer. Or at the very least, tips and tricks that aim to help you do your very best. After all, some would argue that exam success is a relative term.
Anyways, after extolling the stress-busting benefits of starting revision early, creating a revision timetable, and keeping your body in peak (or somewhat peak) condition, we're now moving to one of our favourite topics: Food.
This summer (like a lot of summers), some people's exams are going to fall during Ramadan. This means eating right is extra crucial. We're going to have even more Ramadan-specific advice once the month rolls around, so watch this space. But in the meantime, here are some of the foods you could start eating now if you want to harness their brain boosting powers during your revision.
Here's how to eat your way to exam success.
Wholegrains
Think porridge, muesli, brown bread, brown rice. These whole grain foods are low on the glycemic index, which means they release energy slowly and keep you going throughout the day.
Broccoli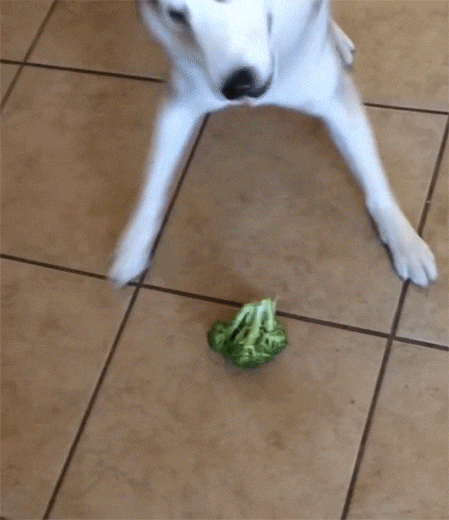 We know your pain, pal.
With its gnarled texture and green colour, you'd be forgiven for thinking, 'What? Why would I want to eat this broccoli garbage? I mean it can't be good for you if it tastes this gross.' Which is far enough. However, broccoli is high in vitamin K, which has been shown to enhance cognitive function and improve brain power. And powerful brains make for A+ students. (If you don't like Broccoli, all leafy greens contain the same powers).
Oily Fish
Sure, it looks disgusting, and by and large it tastes disgusting, too. But before you consign oily fish to its rightful place in the bin, hear this: The omega-3 fatty acids found in oily fish like sardines, herring, trout and mackerel, are high in docosahexaenoic acid (DHA), which is crucial to the upkeep of a healthy nervous system. Fish also contains iodine, which is known to improve mental clarity. Plus if you grill oily fish with lemon, chilli, hot sauce and the like, it's actually pretty delicious.
Tomatoes
Tomatoes contain lycopene, an antioxidant that strengthens cells and protects them from toxins. On top of this, they taste great covered in salt, in sandwiches, salads, salsa, oily fish…the list goes on.
Avocadoes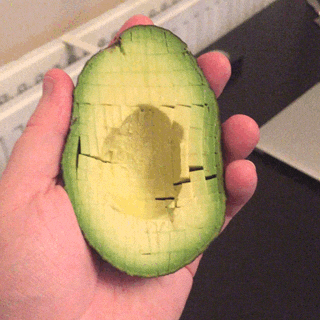 Speaking of versatile foods that will keep you body in good shape, Avocados are another source of healthy fats. They've been shown to improve blood circulation, too – which is useful if you need to cram a few facts into your brain. Let's also not leave out the main fact here: Avocados are delicious, plain and simple.
Lean Meat
Sorry, but Nando's probably doesn't count, even if it is extra cheeky.
Lean meats like chicken contain vitamins B3 and B6, which help convert carbohydrates into glucose – great news for your energy levels. B3 is also known to reduce stress-levels, important if the prospect of exams starts to feel a bit too much. Also, shouts to anyone concerned about revision and maintaining your #gains in the gym. High in protein Chicken's got your back.
*Fried chicken, 12 chicken wings, ½ chicken from Nando's with extra hot sauce, 2 piece chicken and chips, and the like probably doesn't count. Sorry.
Eggs
High in energy-boosting vitamin B12. Also good for gains.
Have we missed anything out? Are there any brain-boosting foods that you'd recommend? Or are you even in possession of some surefire recipes that will make the less agreeable ingredients slip down a treat? Let us know in the comments.