Exploring Culture and Identity in Fabian Muir's 'Urban Burqa Series'
All images credited to Fabian Muir.
In 2014, Tony Abbott, the then Prime Minister of Australia, appeared to back a ban on the burqa being worn in the country's Parliament. In response, the photographer Fabian Muir took to the road, travelling 1,000 miles across his homeland to create Blue Burqa in a Sunburnt Country.
The photo series features a figure in a blue niqab, standing in Australia's desolate, expansive landscapes. Muir wanted to show how the burqa aligned easily with the angles of the outback. He told the BBC: 'It hinted or suggested a potential symbiosis of this country and immigrants, that runs counter to the narrative making the headlines at that time.'
Three years later, Muir has just released a follow-up series called Urban Burqa. The new photos feature the same figure in blue, but it's standing in decidedly less rural environments; like supermarkets, McDonald's car parks, and next to graffiti-clad walls.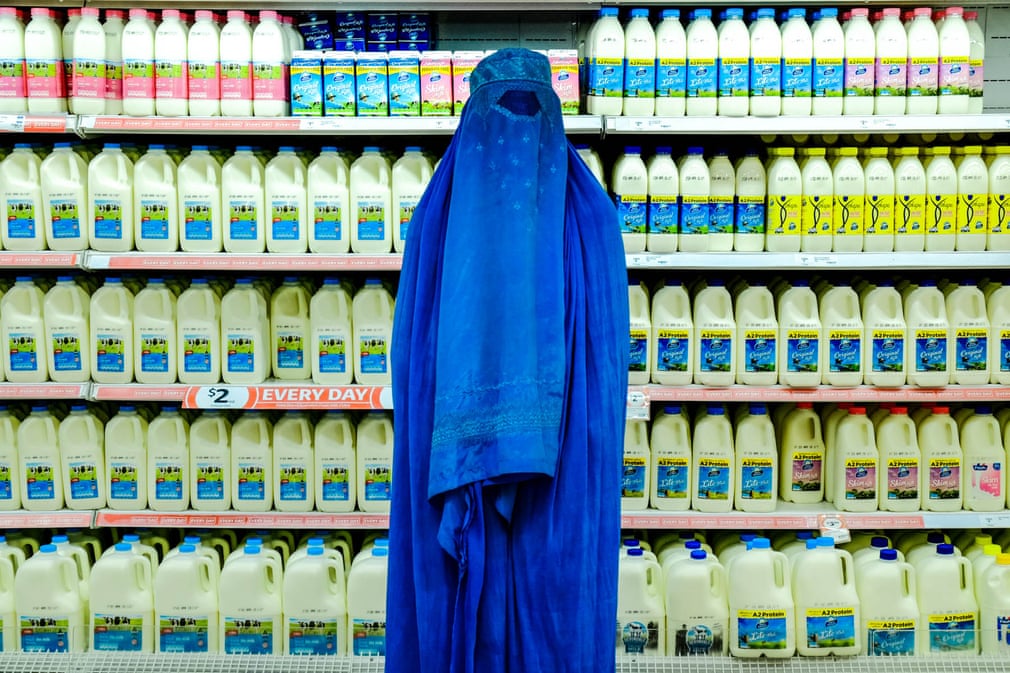 This project, Muir says, has a sharper slant than the first. 'It's still about simulation but there's also a sense of confrontation and adaptation, hence this darker, edgier feel to it.'
As you can see, the figure in blue appears to stand in stark relief to the Westernised scenes around her, posing numerous questions about identity and culture. However, we like to think that while she stands out, she isn't necessarily an outsider. In many of the photos, her bright colour and purposeful pose seem only to enhance the surroundings, not disrupt them.
Are these, therefore, scenes of an inclusive, welcoming nature? We'll let you decide. Whatever you feel, no one can argue with Muir's motive for the series: 'To protest against blanket judgments based on beliefs, origin or appearance'.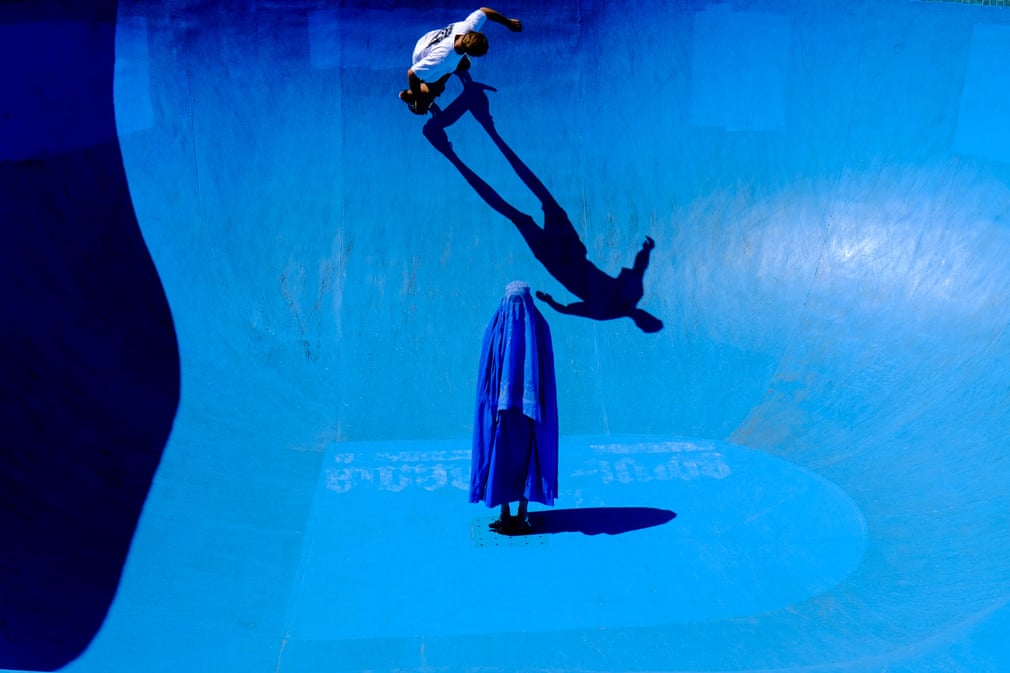 In his interview with the BBC, Muir also draws hope from the photo of a skateboarder carving around the blue burqa, his shadow appearing to reach out to the figure: 'For me it's a nice closing image, it's optimistic – because of the reaching out…[But] there's a sense that there are a lot of barriers that have to be overcome.'
Let's hope the barriers fall so these connections will be made.
Check out the rest of the Urban Burqa series on Fabian's website