The Best Of Ummahsonic In 2018!
It's almost the end of 2018!
What else can we say? It's completely flown by. And while the world has certainly had its ups and downs this year, we can take comfort in the fact that it hasn't completely imploded…yet!
We can also take more comfort in what year's end means for websites like Ummahsonic: the highly anticipated end of year list! You see, for professional peddlers of #content like us, December means revisiting the previous 11.5 months of posts, vids and blogs; picking the best ones, and smashing them all into a single article.
It gives you a chance to look back on some of our best loved work of 2018, and us a moment's reprieve from the relentless torrent of online information we swim against every. single. day.
Anyways here's the best of Ummahsonic in 2018!
#VisitMyMosque Day 2018
Back in February, we told you about #VisitMyMosque Day. The event saw mosques around the country open their doors to politicians, community leaders and, well, just about anyone who wanted to learn more about these places of worship and Islam as a whole.
The support that Al Manaar Mosque has given to survivors, their families & the local community following the horrific Grenfell Tower fire continues to demonstrate the true spirit of our city. Good to be back as part of #VisitMyMosque Day. pic.twitter.com/2nV3JGgsbG

— Sadiq Khan (@SadiqKhan) February 18, 2018
There were some poignant moments, like when Sadiq Khan visited Al Manaar Mosque in Westbourne Park, which provided shelter and support to people affected by the Grenfell Fire.
Traveling With Halal Girl About Town
Following on from Halal Food Instagram Heroes, our wildly successful / ground-breaking halal food series read by millions and millions of people, we enlisted one of our fave foodie bloggers, Halal Girl About Town, to write a few guest posts for us.
At the time, HGAT was travelling the world, so she kindly provided us with a few dispatches about the Halal food scene in many faraway lands. We were particular fans of her trip to China, which not only served as a detailed travel guide, but showed us that you really can find halal takes on almost any cuisine.
The Run-Up To Ramadan
With Ramadan approaching, we listed Eight Signs That Tell You Ramadan is Just Around the Corner. Before finishing off by reminding you of the happiness we all experience with a month of blessings on the horizon, we managed to use this gif: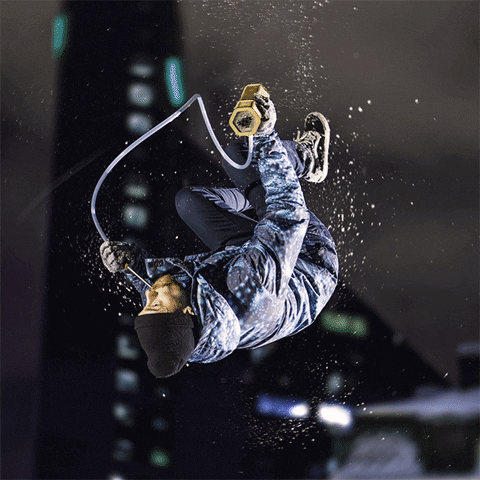 FYI, it had to do with getting in one last Shisha before the holy month starts.
The Muslim Teacher Helping Kids with Speech Impediments
Throughout the year we ran a series called Legend of the Week, which showcased the efforts of local people making a difference in their community. One of them was Abed Ahmed, a teacher at Holte School in the Lozells area of Birmingham.
Abed has had a stammer since a young age. Growing up, he struggled with the condition, but now he doesn't let it stop him from teaching. Given his own experience, he helps pupils at the school with similar speech impediments, allowing them to develop a new sense of confidence while tackling the stigma surrounding such conditions.
As he says: "I'm from Lozells myself, I feel the kids respond to me because they know I understand what they're going through."
Meghan Markle Backs Recipe Book Created By Women From The Grenfell Community
For her first official project as the Duchess of Sussex, Meghan Markle championed a charity cookbook inspired by women affected by the Grenfell fire.
The idea for the book, Together: Our Community Cookbook, originated after Markle visited women who were cooking in the kitchen of the Al Manaar Mosque after losing their homes in the blaze.
The women, of diverse backgrounds and faiths, were cooking in the kitchen twice a week. When Markle asked why it wasn't open full time, they replied "funding". Having tasted the incredible array of cuisines on show, the Duchess suggested they create a cookbook, with proceeds going to the kitchen.
The story epitomised the kindness and community strength that shone in the wake of the tragedy. Along with this, it revealed the transformative power of food.
As one woman explained in a video about the meals: "We sit together, we eat together. We enjoy the time together. Never 'Where are you from? Which colour you are', 'Which language you talk?' It's something amazing."
N'Golo Kante Visits Local Mosque And Plays FIFA With Lads After Missing Train
Chelsea superstar and World Cup winning France International N'Golo Kante visited a local mosque then played FIFA with some of the worshippers after missing the last train home.
World Cup winner, former premier league player of the year, 2 time premiership winner casually joined us to watch MOTD after visiting a local mosque. True definition of being humble. What a man. pic.twitter.com/y14NanXKPn

— J (@jahrul999) September 16, 2018
Badlur Rahman Jalil, who got to experience the momentous moment, said: "I went to the mosque on Saturday evening to pray and we just prayed together….It's Islamic teaching to invite guests to your house for dinner, so I asked him.
Kante said yes, reminding us what a humble man he is and sending Twitter into an absolute frenzy.
UK Black History Month
October marked Black History Month in the UK. To celebrate the event, we highlighted some incredible black Muslims making waves in politics, academia, the arts, sport and a number of other fields.
One of our favourite features was Ejatu Shaw, an artist whose work deals with her own complex identity – black, female, Muslim, British – and its inherent ties to issues surrounding culture, race and gender.
To prevent us from waffling for too long, here's a video-dump of our favourite Ummahsonic films from the past year. Enjoy.